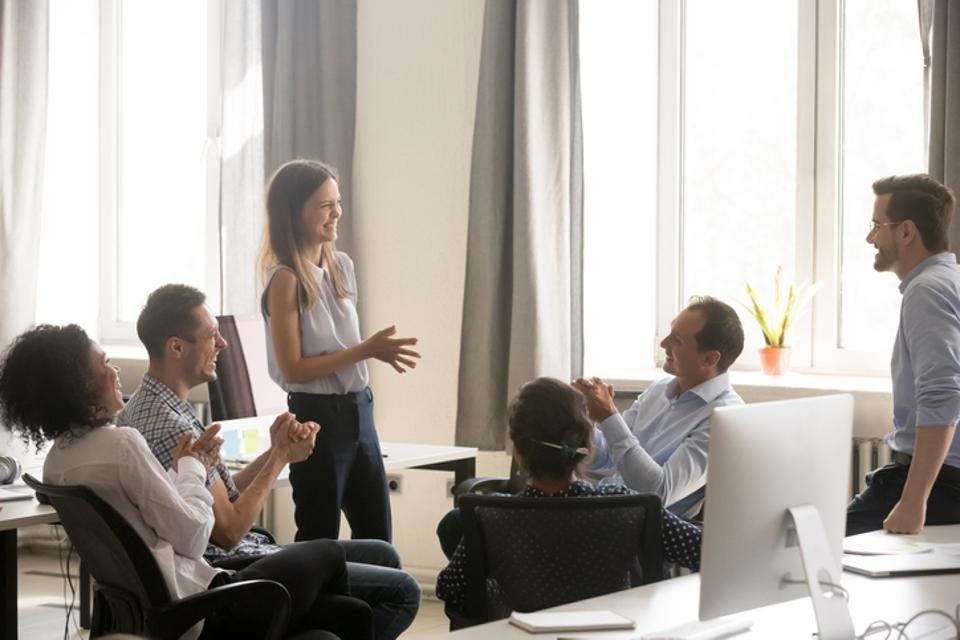 The promotion of mental health and well -being is important for every employee, in order to be able to cope with both their personal and professional life. Hr. Psychology provides, through seminars, the opportunity for continuous development and training of employees.
Develop employees' skills for a daily life with more joy and well – being.
Strengthen employees'  resilience and adaptability to changes.
Improve employees' interpersonal relations and communication.

Family and nutrition
Today's family is experiencing difficult socio-economic conditions, which undoubtedly have an impact on their diet. Often, we observe families in which parents work a lot in order to cope with their obligations! Therefore, it seems difficult for a modern family to follow a balanced diet, however with proper planning a lot can be achieved.
In this seminar we will talk about how to build a correct perception around food and what are the main mistakes a parent makes. We will see how we can approach a child that refuses certain healthy options as far as food is concerned. Finally, closing the seminar we will talk about obesity and eating disorders in childhood/adolescence and how psychology affects food intake.
What is the appropriate diet model for me?
Nowadays, there are various modern diet models that are very promising. What remains to be examined  when choosing a diet model, is how well it fits our own culture, how helpful it can be for us in achieving our goal and how adopting these habits will affect our psychology.
In this seminar we will talk about the parameters that each person, who wants to adopt a diet model,  should check and also about the effectiveness of these modern diet models compared to the Mediterranean Diet.
Meal planning for employees
What will we discuss?
Ideas for easy, quick and healthy meals
Ways to prepare meals for the week
Meals for the office
Ideas for organizing the whole family's meals
Tips for more organized and targeted food shopping
All of the above and more will be discussed with the HR PSYCHOLOGY TODAY dietitian. In addition, questions you may have  will be answered to provide more personalized advice. Regardless of your dietary preferences, whether you want to lose weight or not, whether you live with your family or alone, whether you work long hours or few hours, this webinar can help you and give you ideas for meal planning, food shopping and the organization of your kitchen, so that you have a healthy and balanced diet as much as possible.
Parent Groups
Parent  groups for children of all ages (0-12 and 13-18) that aim to inform parents about various issues and difficulties they may face depending on the child's developmental stage, to strengthen communication between them and lead to personal their development.
Topics such as: Internet and screens, self-esteem strengthening, body image in children, children and nutrition, boundaries setting, etc. are developed.
Unconscious Bias in the Workplace
Each of us has beliefs that can take the form of prejudices. They are usually formed based on our experiences and also influences we receive especially from significant others.
In some cases, in fact, these beliefs direct our attitude and behavior during our interactions in various contexts, such as the workplace.
In this seminar we specifically refer to:
What are unconscious biases?
How are they formed?
How can they affect us in our workplace?
What could we do to manage them better?
Diversity in the Workplace
The aim of the seminar is to introduce the concept of diversity and familiarize the participants with the various forms of discrimination in the workplace, as well as their consequences. In addition, it aims to the evaluation of acceptance towards the different and the detection of possible stereotypes within the group using relative tools and discussing personal experiences.
Structure:
What do we mean by the terms 'Diversity' and 'Inclusion'?
What are the forms of discrimination within the workplace?
Why is it important to accept our differences?
Tips and exercises to familiarize participants with diversity and then evaluate how they are applied
Mastering Positivity!
In life there are two huge influences: Positive and negative situations and emotions. Sometimes we tend to get carried away by situations and spend more time on the negative side of things. Especially in critical times like the one we are going through, it is very important to find ways to stay optimistic and positive.
Structure:
Positivity in action: How can we master positivity?
Positivity (Green Platform) & Negativity (Red Platform): What are they and what are their characteristics, according to Declan Coyle?
Gratitude – Enjoyment – ​​Self-Compassion – Generosity: The Core Concepts of Positivity.
In what ways can we stay positive, in adverse circumstances?
Mental Health & Nutrition
The connection between emotions and nutrition is extremely strong, as our emotional state affects and is simultaneously affected by our diet.
Structure:
What foods affect our mood and how?
How does our emotional state affect food intake?
How can we deal with emotional hunger?
Tips for improving physical and mental health.
Zoom fatigue
Popular video chat platforms have design flaws that exhaust the human mind and body. However, there are easy ways to mitigate their effect.
Structure:
The 4 main reasons why video calls create fatigue
Visual fatigue
A constant reflection of our image
High cognitive load
Work-life balance
Work-life balance is a multidimensional and complex phenomenon that refers to the extent to which a person balances work and family roles and derives equal satisfaction from these roles.
Structure:
What factors are related to the balance between multiple roles in our lives?
What prevents us from achieving this balance?
How can we achieve this balance?
I set priorities - I learn what is important to me - I overcome obstacles.
Manage your energy
Our time is specific and as much as we wish to increase it during the day, we can't do it! So when we have a demanding schedule, it is important to find ways to cope with it efficiently.
Structure:
What are our energy sources?
What increases and what decreases our energy?
How can we manage our energy on a spiritual - physical - emotional and mental level?
Stress Management and Resilience Development
Today, the need to recognize and manage stressors in our lives is more present than ever! This seminar will help participants discover the most important sources of stress for everyone and focus on skills for a daily life with more joy, creativity, productivity, well-being and mental resilience.
Structure:
How can we recognize and understand stress levels?
Effective stress management skills
In what ways can we successfully and flexibly manage change?
How to strengthen our resilience so that we can overcome obstacles without getting harmed?
Strengths Development in the Workplace
Not surprisingly, people are generally happier and more successful when they use their strengths. This of course extends to the workplace, where employees who make a deliberate effort to apply their strengths to their work are, on average, more productive and more satisfied with their jobs.
Structure:                                             
What do we mean by the term "Strengths"?
What are these; Areas affected (professional, personal)
How do they relate to our personality?
How do we recognize them?
How do we use them?