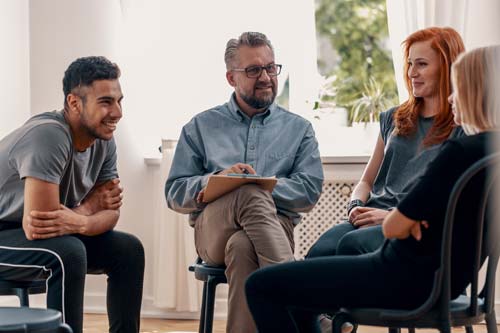 Every company's human resources are called upon to manage a variety of issues every day, both inside and outside the workplace. Indicatively, the most frequent issues that concern each employee and his/her family members are:
Work - related  issues: stress, time management, conflict avoidance, energy and emotion management, self-esteem enhancement, self-confidence and resilience, interpersonal relationships improvement, communication skills development, traumatic events management (robbery, accidents, natural disasters, loss, illness) etc. 
Personal and family issues: interpersonal relationships, communication skills, health issues, stress, addictions (alcohol, drugs, internet), relationships with children and teenagers improvement, critical situations (divorce, bereavement), domestic violence, bullying, people with special needs and elderly care etc.
Τhe issues mentioned above may cause difficulties in daily life of both employees and their families.  For this reason, Hr Psychology, through individual, group and family sessions, supports each employee and his/her family. In order to cover the range of needs that may arise, all mental health specialties are available (Psychologist, Child Psychologist, Psychiatrist, Special Educator).